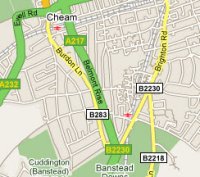 Feel free to contact me at any time on (020) 8652 7503.
I'll be happy to answer any questions you have.
Then, if you're ready, you can book an introductory session.
I am based close to Cheam Village.
If you would like to send me an email, please fill in the form below.